I love making Valentine's crafts, and luckily so do my kids. From hearts to flowers and cute love bugs, there's something so heart-warming about creating love-themed artwork for someone special. Even more so when it involves their own handprints.
Of course, handprint crafts aren't always easy with little ones. The child normally plays a passive role – they need to sit still to get a decent print. That's quite a challenge!
They can then get involved in finishing off their artwork, turning their handprint into an animal, heart or another fun character. But sometimes you need a cute keepsake fast, like when you've got a last minute trip to the grandparents. That's where handprint templates come in!
We designed some adorable Valentines themed artwork, so that all you need to do is the hand printing part. If it doesn't work out the first time, you can simply print another off and start again. It's certainly not easy to get a good clean print, so we'll start off with some tips in this department. It'll be so worth it when all is done and dusted. You'll want to treasure your toddlers handprint art forever!
Tips for handprint arts and crafts with toddlers
1. Get the right materials
For babies and toddlers with their sensitive skin, you want to use non-toxic washable paint. Try:
These paints won't drip and wash off easily. The pack includes 6 classic colors.
Another tempera paint that comes in powdered form making it a little cheaper.
For more baby-safe paint options, check out: 23 Best paints & materials for baby hand & footprint crafts
Cardstock
Cardstock is best for handprint crafts.
2. Prepare ahead
Have your cardstock and paints laid out, wipes and bucket of soapy water to hand, but out of reach of your baby or toddler.
3. Dress yourself and your baby/toddler appropriately!
If it is warm enough, strip your baby down to their nappy. Or dress them (and yourself) in clothes you don't mind getting covered in paint.
4. Try this to get a good clean print
From experience, the best way is to get a paintbrush and paint the hand and foot directly. This means you can get a good even distribution of paint.
For a good print, separate your baby's fingers by gently squeezing the knuckles and pressing down firmly onto the paper.
5. Distraction can help with wriggly ones!
Turn on the TV, sing or make up a story while you paint your child's hands and print onto paper. For feet it can be a little easier as you can give them something to play with while you're busy.
Free Valentine's handprint templates
Handprint Flower Bouquet
Who wouldn't want to receive this beautifully made handprint flower bouquet? I would happily receive this bouquet of handprint flowers rather than the real ones.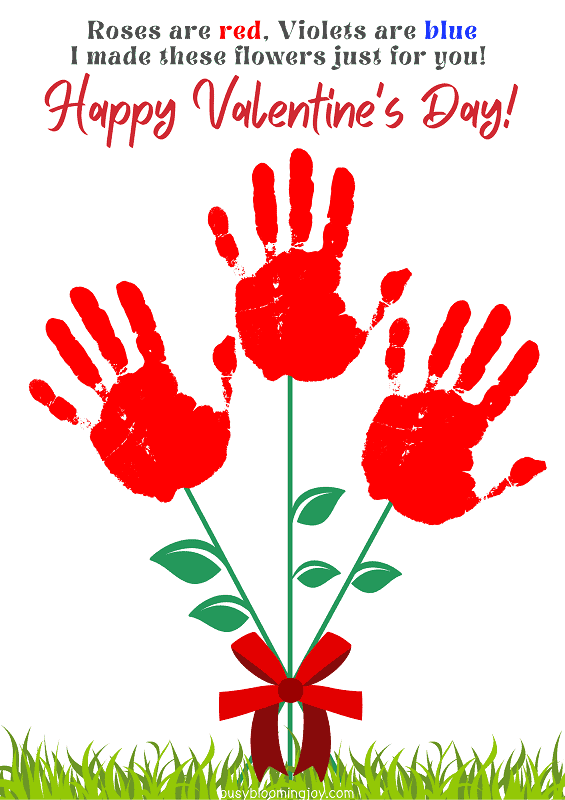 CLICK HERE to download the Bouquet of flowers
Guess Whooo Loves You Valentine Owl
Let this little owl steal your heart this Valentine's Day. Just add their cute little hands to make the wings to finish the owl. Fun and easy!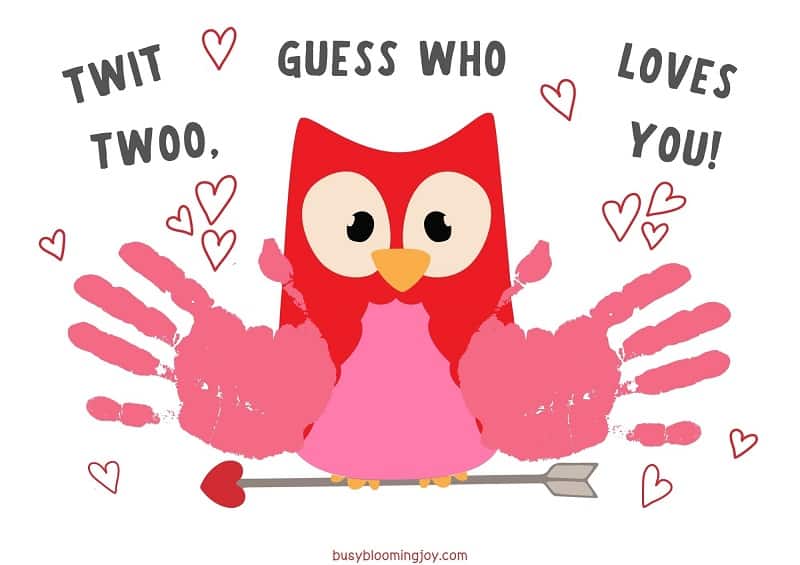 CLICK HERE to download the Valentine's owl template
I Love You Handprint Craft
This Valentine's handprint craft is a precious way to remember their cute little handprint and footprints. Paint their hands and feet and press them onto this template. Once dry, you can place them in a frame and hang on your wall.
CLICK HERE to download I love you handprint craft template
Valentine's Handprint Love Bug Craft
Can Valentine's handprint art get any cuter than this? To finish this cute little love bug, use their fingerprints for the dots. Makes it more personalized, don't you think?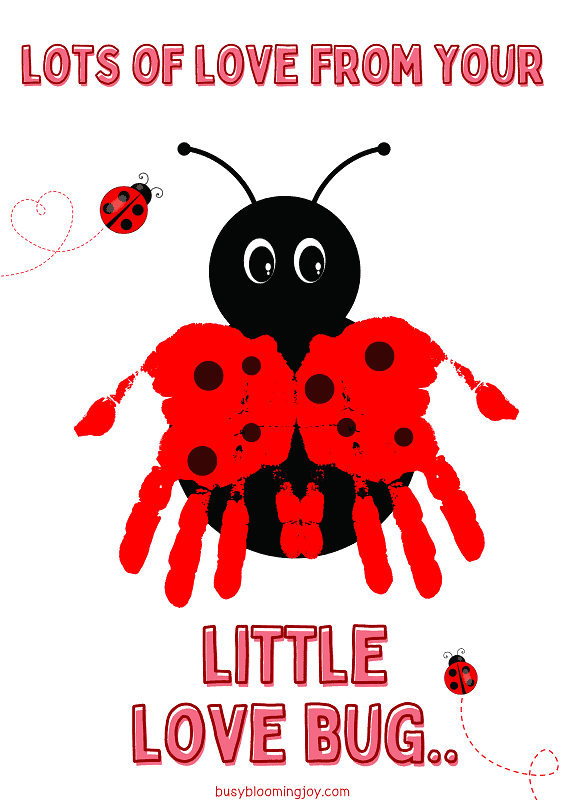 CLICK HERE to download little love bug template
Handprint Heart Craft for Valentine's
Want to do some handprint art with a baby? Here's a simple Valentine's handprint template perfect for the littlest hands.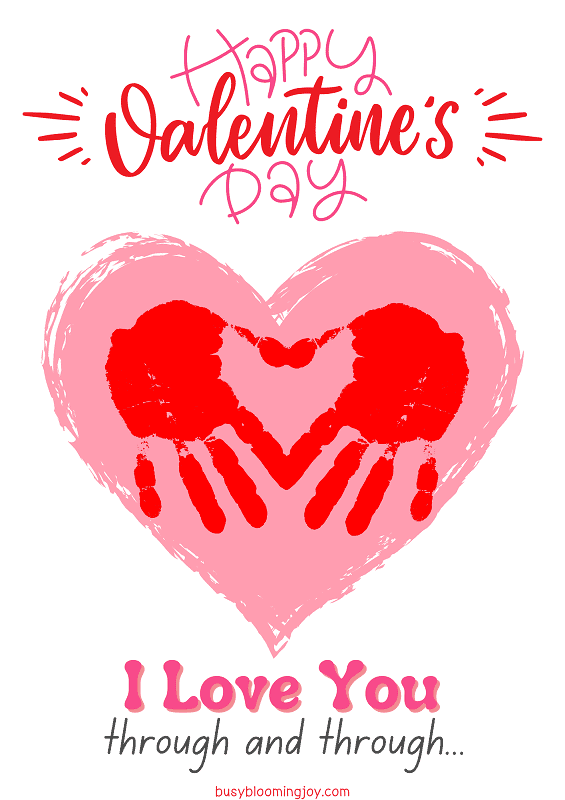 CLICK HERE to download Handprint heart template
Go ahead and grab the free handprint templates to get started.
Happy crafting!
More Valentines craft for toddlers to make:
Excited for Christmas? Take a look at these:
Keep your toddler busy at home with these fun and easy activities:
It's never too early for Easter! Bookmark these for later.