Little kids, big and small, love the world of make-believe. They love to get dressed up, they love wearing hats and masks, wings and tails. They simply love turning themselves into different characters.
So if you've got a little one at your feet, and Christmas is around the corner, you've got to try this paper plate Santa craft for toddlers.
I mean, what toddler isn't going to want to pretend to be Santa Claus? See how excited they get when they're all done and ready to play!
This craft kept my two busy for a crazy amount of time. I ended up turning their Santa crafts into masks by attaching elastic to each side of the craft and tying around their head.
Of course, this meant the craft didn't last all that long but we're not short of a craft or two and they enjoyed it so much it was definitely worth it. Unfortunately, I forgot to take pictures at this later stage… Let's just say, it wasn't pretty!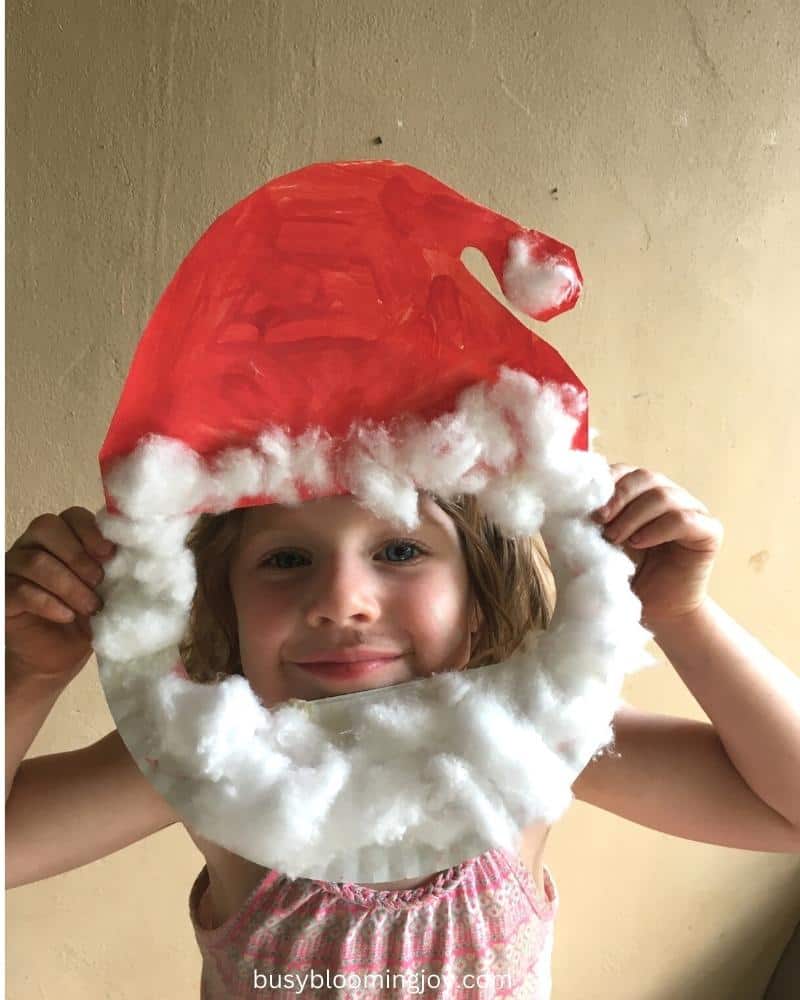 Supplies needed for this easy paper plate Santa craft for toddlers
If if you have little ones at home and regularly craft, or even if you don't, you're likely to have all the materials you need for this Santa craft already.
Here's what you need:
Paper plate
White card stock
Roll of cotton wool or cotton wool balls – we used a roll of cotton wool as that's what I had to hand
Red temperature paint or other baby and toddler-safe paint
Scissors
PVA or white school glue
How to make this fun paper plate Santa craft
There are step-by-step photos for some of the craft – my two had two little friends with them that day so I rather had my hands full and kept forgetting to take pictures!
Parts of the paper plate toddler Santa craft to prep ahead
I recommend doing these first 2 steps yourself (and alone if possible!)
#1 The first step is to draw the outline of Santas hat onto the cardstock. To help gauge the size of the hat, lie the paper plate on top of the cardstock and imagine the hat sitting on top of Santa's head (the paper plate)
#2 Next, cut an oblong shape out of the middle of the paper plate – this is where your child will put their face when the craft is done
Remaining steps for your toddler (with or without your assistance)
#3 Now it's time to cut out the Santa hat. The hat pompom may be a little tricky for younger ones so you may need to assist.
#4 Paint the Santa hat red and leave to dry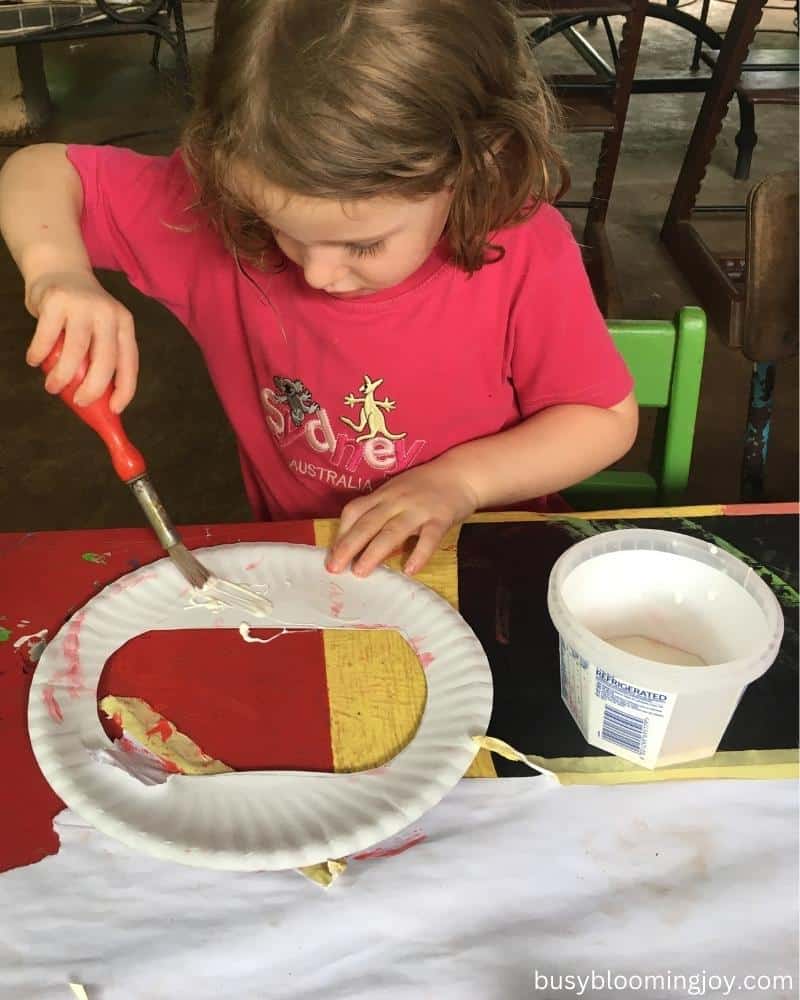 #5 Next, have your Toddler paint PVA glue to the bottom half of the paper plate
#6 Your toddler can now stick cotton wool on to make Santa's beard (and sideburns!)
#7 Checking the Santa hat is dry first, apply glue to the top of the paper plate and the hat on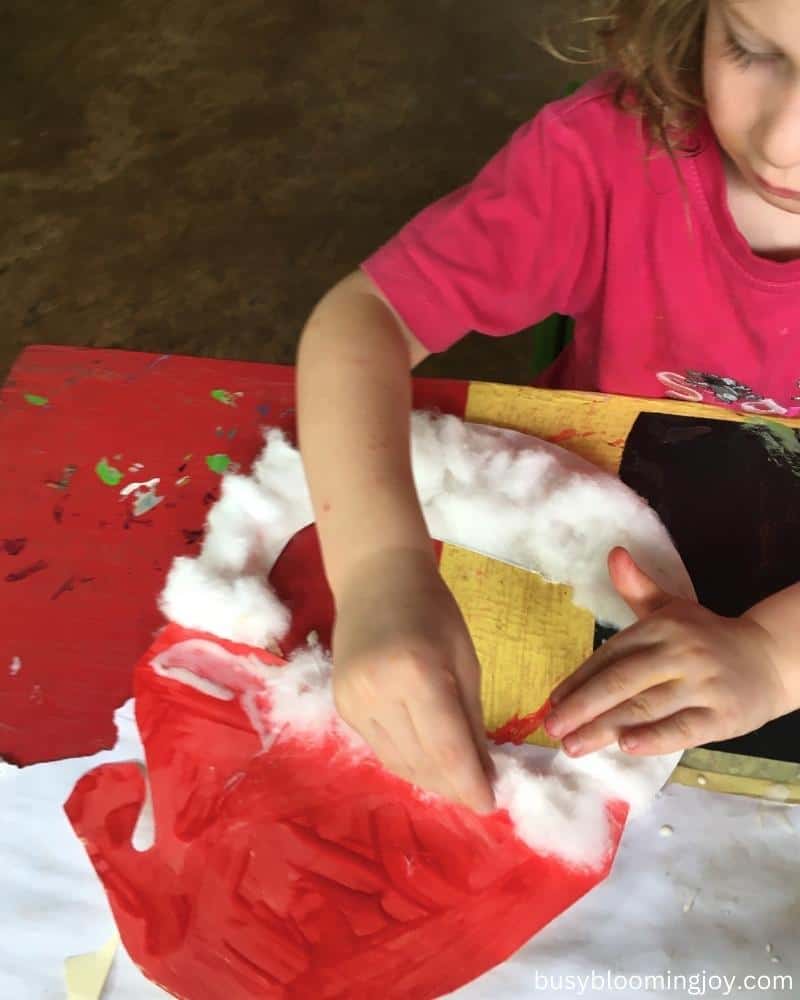 #8 Apply a line of glue to the bottom of the Santa hat and stick more cotton wool to make the fluffy hat band
#9 Finally a blob or two of glue and stick cotton wool to make the pompom
Time to admire and play with this fun paper plate Santa craft!
Simple, cute and perfect for toddlers! I hope yours enjoy as much as mine did.
Happy Christmas!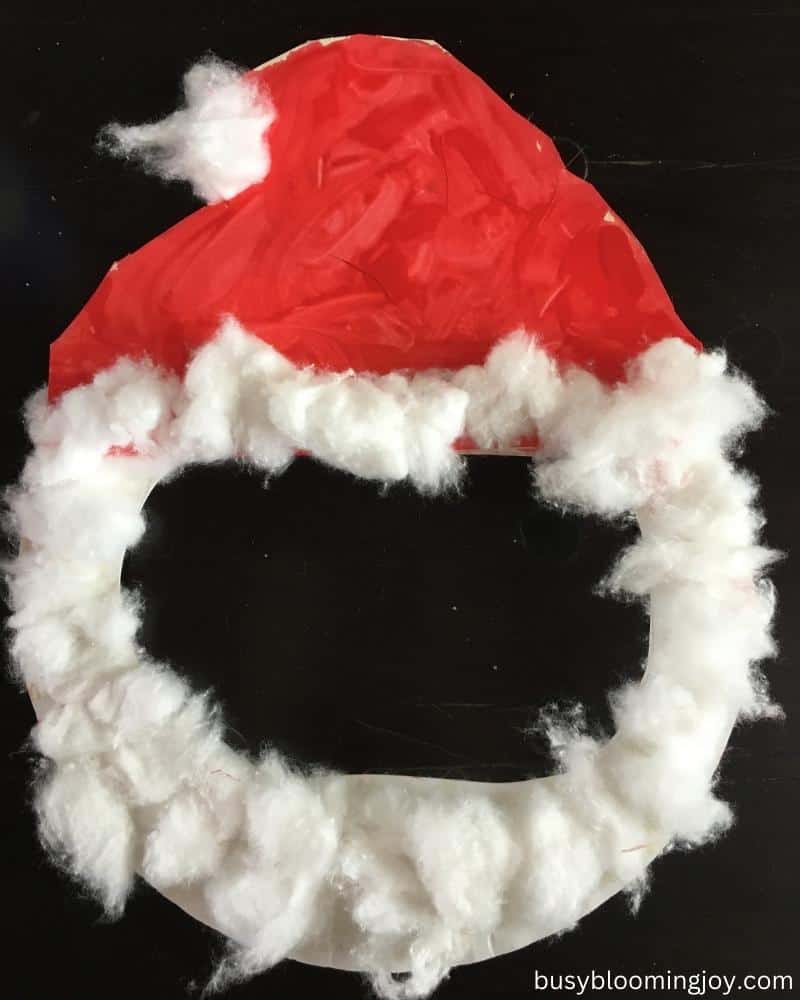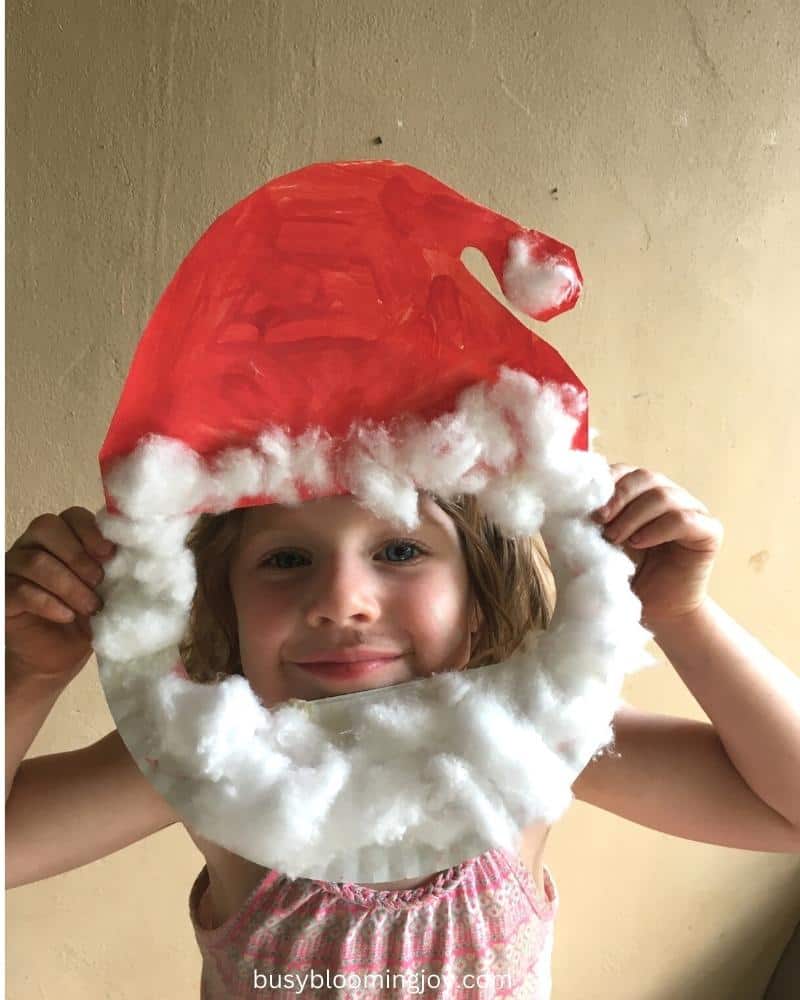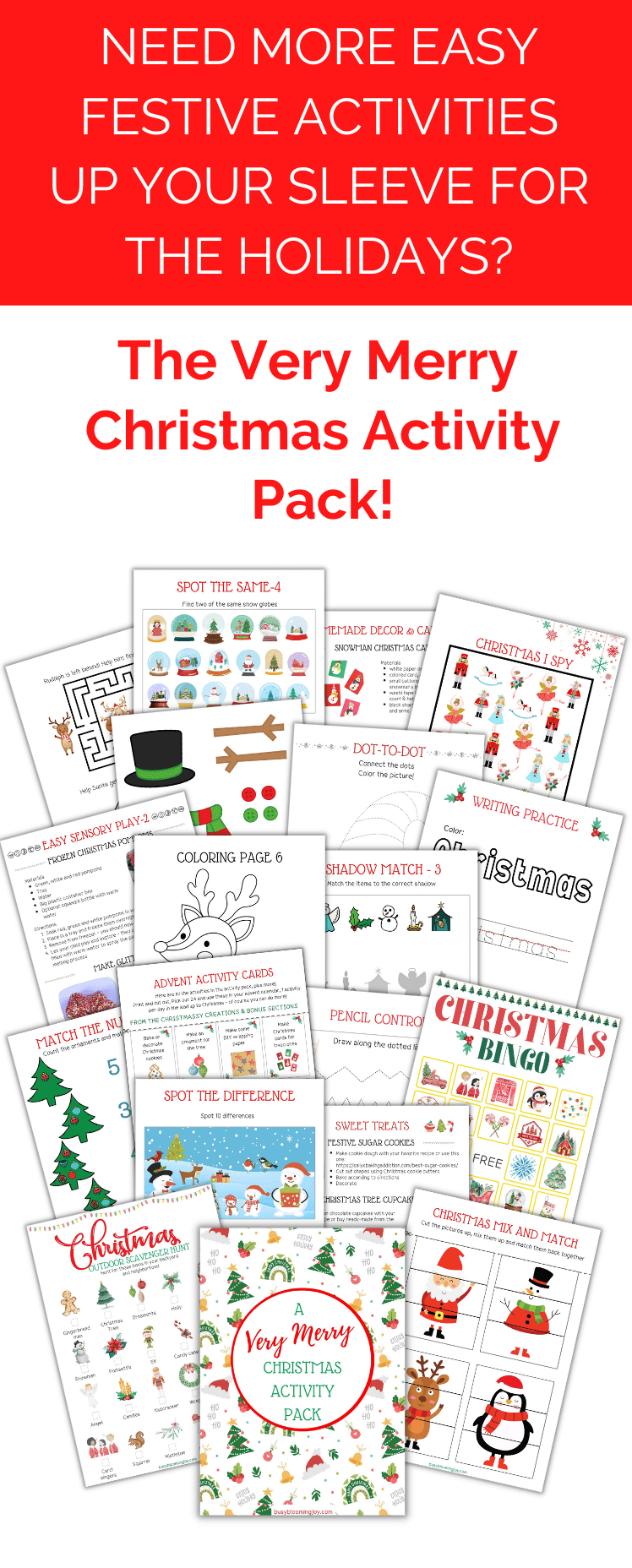 40+ easy activities handpicked for busy moms of kids aged 2 to 6 years – because Christmas needn't be chaotic or cost a fortune!

Create gorgeous hand and footprint art with your little one

Help your kids write Santa a letter and receive a reply