I'm so glad you stopped by!
I'm so glad you stopped by!
If you've stumbled across Busy Blooming Joy it's likely you're looking for answers to one of the gazillion parenting challenges out there.  
Maybe:
you want your baby to sleep… like a baby
you're wondering why your newborn turns into a startled starfish at the slightest noise
you want to know the best tactics to tame a tantrum
you want your kids to eat their veggies without a fuss
you want hassle-free bedtimes that leave time and energy for time for yourself and your other half
you want your kids to enjoy an active, healthy life
you want to find calm and keep some resemblance of order at home
At the heart of it, you're continually striving to be the best mum you can for your kids, without losing your mind!
Yup, me too!
I've figured out quite a few things on this journey so far.  And I can't wait to share these things with you!
If you have teeny tiny one, I'm guessing sleep (or lack of) is your biggest issue right now.  As a new mom, this is exactly where my challenges began, so this is where my blogging journey is starting!  
These are my most popular posts so far on the subject:
How to get your baby to sleep through the night: 10 steps for an awesome nights sleep, no cry-it-out
The Dream Feed: An insanely simple solution to dramatically more sleep
Baffled by how much sleep baby needs? Baby sleep chart to the rescue!
Now 2 and 3 years old, both my Littlees are great sleepers and have been from early on.
But before you think there's a magic potion to a picture perfect life, let me stop you right there…
There are days when the house is filled with nothing but laughter, peace and harmony…
The two Littlees play happily together and share their toys while I sit drinking a herbal tea, with dinner prepped and ready for the oven. 
I'm bright as a button.  Well rested.  
The house is spotless.
I feel like I've cracked it.
OK, I lie. There are 'moments', but not days
Sometimes enough to finish a hot cuppa.  They are wonderful. 
I savor them while I'm trying to calm the latest squabble over who should pour the 'tea', comfort the crocodile tears and clean up the 2 pints of milk that did not fit into the wooden milk jug of the play tea set.  
I hang onto them when, after 4 hours broken sleep for the 4th consecutive night (2 year old's molars coming through), I'm struggling to empathize with my 3-year-olds inability to dress himself. Because he has to keep his thumb in his mouth and hold his bunny and why can't 'Mummy do it'.
So, let's be real, there are times when it all just gets a bit much
But I'm ok with that.  That's part of the journey.
I keep reading, learning and experimenting with the 'why', 'what' or 'how to' of the latest challenge.  
All while trying to keep our home looking like a home (rather than a pre-school after a break-in), keep everyone fed, watered and in clean clothes. 
(I love things to be neat and tidy and just so, so this is a tough one for me!)
I just keep striving to learn and learning to thrive.
This is why time for you is so important
For so long I felt guilty about 'me-time'.  I felt the need to do it ALL myself and be there for EVERY waking moment of my Littlees lives. 
But me-time ensures that when I'm with my kids, I'm really 'there'.  I'm fully focused and ready to partake in the latest tea party (and remind the Littlees it's for pretend tea only).  
Time for 'me' is normally something crafty, so if you're also a mum with a little bit of a creative side you'll feel right at home!
I believe that true joy in motherhood comes in striving for the best and accepting the inevitable imperfections
…and occasional loss of sanity!  Or sometimes frequent loss of sanity…
My promise to you is to provide you with:
The knowledge to make informed choices
Resources to enable you to simplify, prioritize and organize
Acceptance that it ain't all rainbows and butterflies, and that's ok
Tips and tricks to keep life under control and your home looking 'like a home' with some easy crafty DIY projects
What do I know?
Obviously I'm a parent, so have plenty of first hand experience.
I'm also inquisitive by nature and love to read and find out the 'why', 'what' and 'how to' which led me, first, to a science degree and then a career in market research (in the UK).  So I've become pretty adept at research and data analysis.  
I'm also a lover of routine and order, a little bit of a perfectionist (and at some times verge on control freakiness…) These traits have both helped and hindered when it comes to kids!
A bit about us
We live in a remote safari destination in Botswana, Southern Africa, most of the year.  Think elephant crossing the road, leopard print outside the gate, dust, dirt, mosquitoes and incredible sunsets.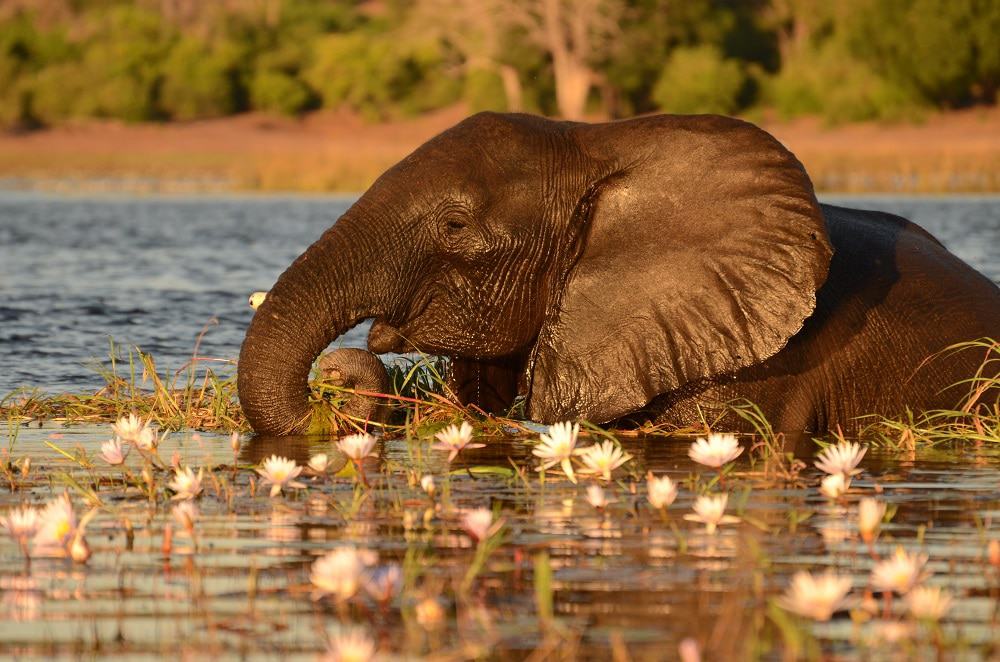 Sounds wonderfully romantic but does come with a few added challenges – no nursery, softplay Mothercare or ready-made baby food!
We also spend a fair amount of time in the UK, in the Wiltshire countryside, visiting my family and friends.
We have 2 two outrageously gorgeous and ridiculously energetic toddlers – A.K.A. not so little, Littllees. They're aged 2 and 3, a 15-month age gap. No, it wasn't planned and no, I still don't recommend having them that close! I'm still waiting for the moment when I agree with all those that told me it was such a wonderful thing…
They are currently known as 'The Mopheads.' I need to get out the shears!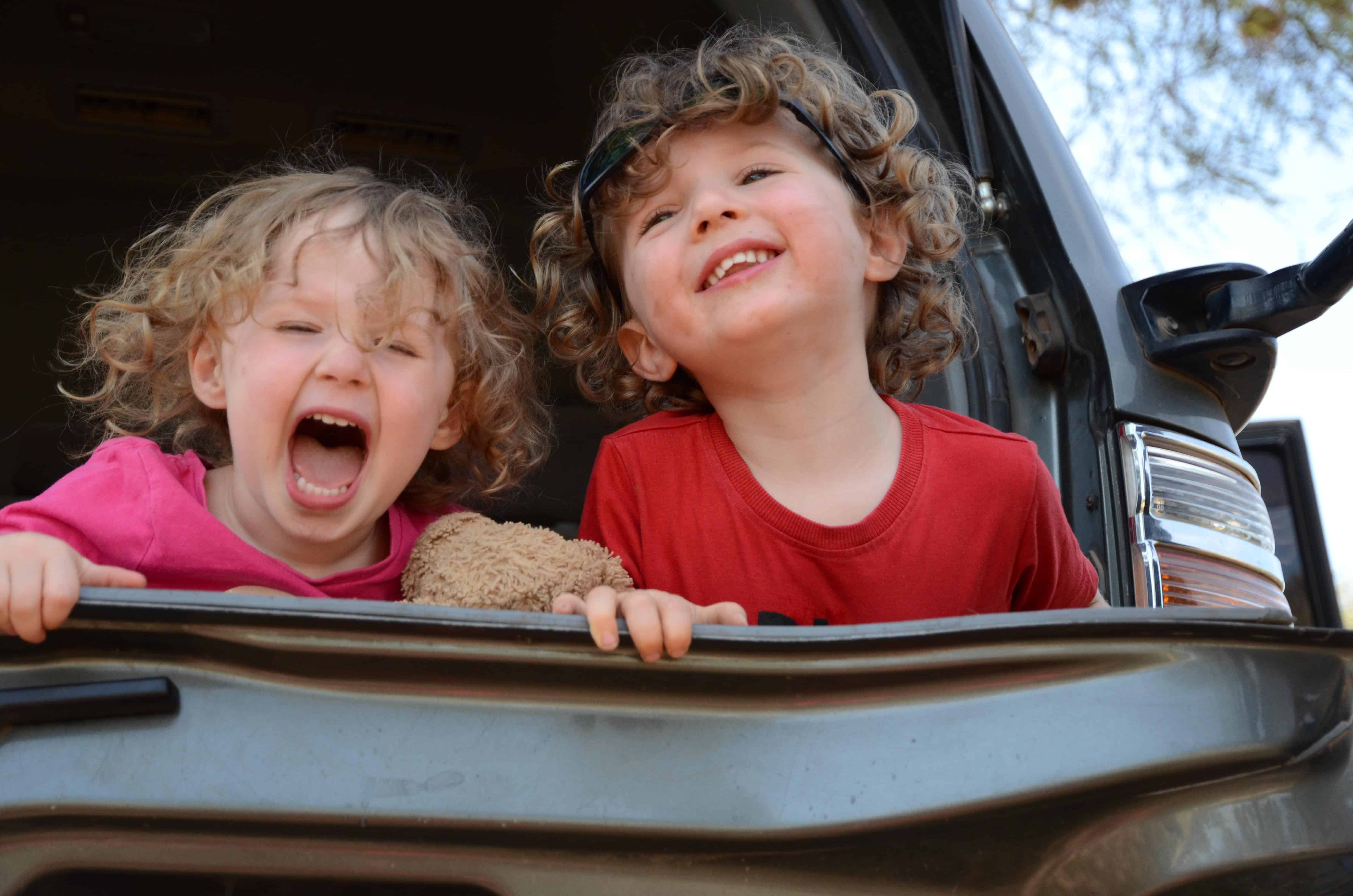 I feel the husband deserves a mention.  He's pretty cool.  Loves motorbikes. Enough said.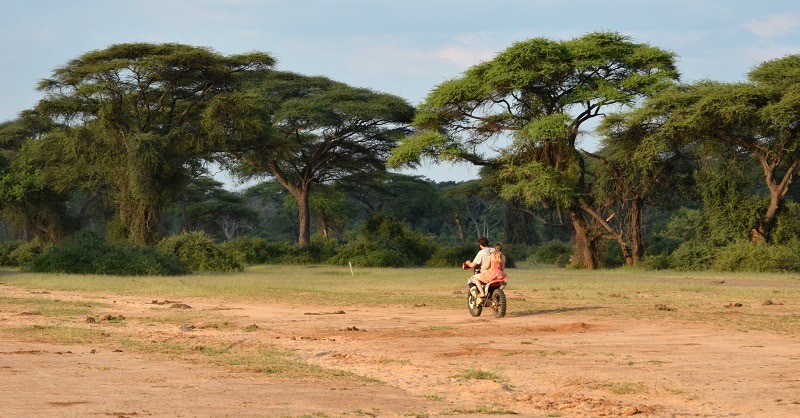 Got any comments or questions?
I'd love to here from you.  (Your email address will not be published.)
Want to get started? Check these posts out:
Want more sanity saving Know how?
Just the latest from Busy Blooming Joy.  No spam or random stuff.