Father's Day is just around the corner, and what better way for your little one to show their love and appreciation than with an adorable handprint craft?
Capturing your baby's or toddler's tiny handprints is a wonderful way to create a keepsake. There's simply nothing sweeter. But they can be hard to master with a little person. As can any craft, for that matter!
These cute free handprint templates designed especially for Father's Day will make it that little bit easier to create a heartfelt, personalized gift.
There's no need to sign up to anything for the free download (this mama has zero time to email anyone about anything!)
Ready to combine a little love with the cuteness of little hands? Let's get started on this heartwarming handprint craft for Father's Day!
Supplies needed for your Father's Day handprint craft
You need the obvious:
White paper
Color printer
A free Father's Day handprint template or two (links to the PDF below)
Washable, child-safe paint, such as this Crayola tempera project paint
How to print the Father's Day templates
Below you'll find an image showcasing each handprint craft, complete with the handprint so you can visualise the (adorable) finished article.
At the end, after the giant red arrows is a link to the PDF file. The PDF file has the handprint templates i.e. everything that you see below, without the handrint.
The link to the PDF file is also below at no. 2.
To print it:
Ensure you have a PDF reader such as Adobe Acrobat installed. Otherwise, here's a link to install if for free.
Click on the digital file link after the giant red arrows, titled "Free Father's Day handprint template – CLICK TO PRINT" or click here
The template will open as a single file in a new window
Select the pages you want to print or leave blank to print them all
Click "print"
Happy Father's Day to our Papa Bear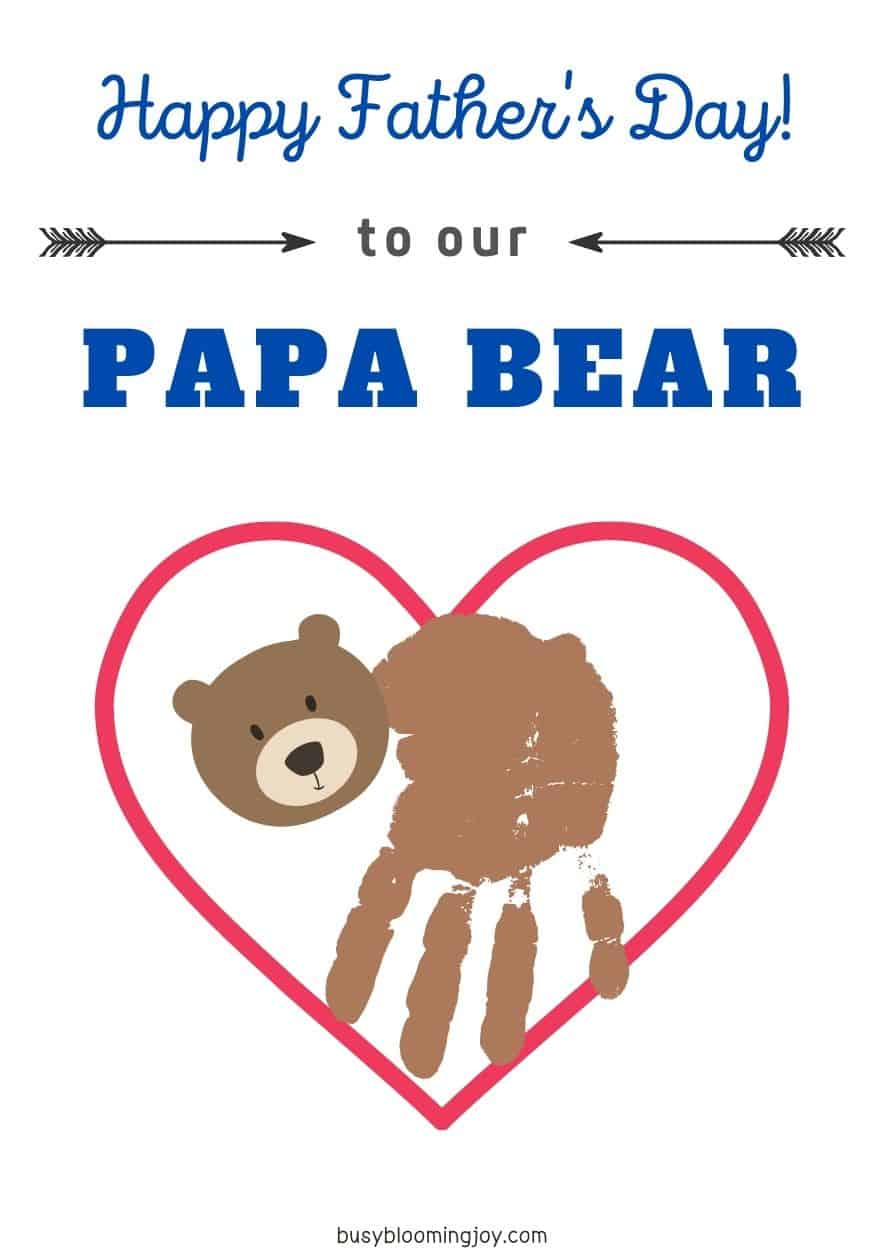 World's Best Dad Award

Daddy, I Love You To The Moon And Back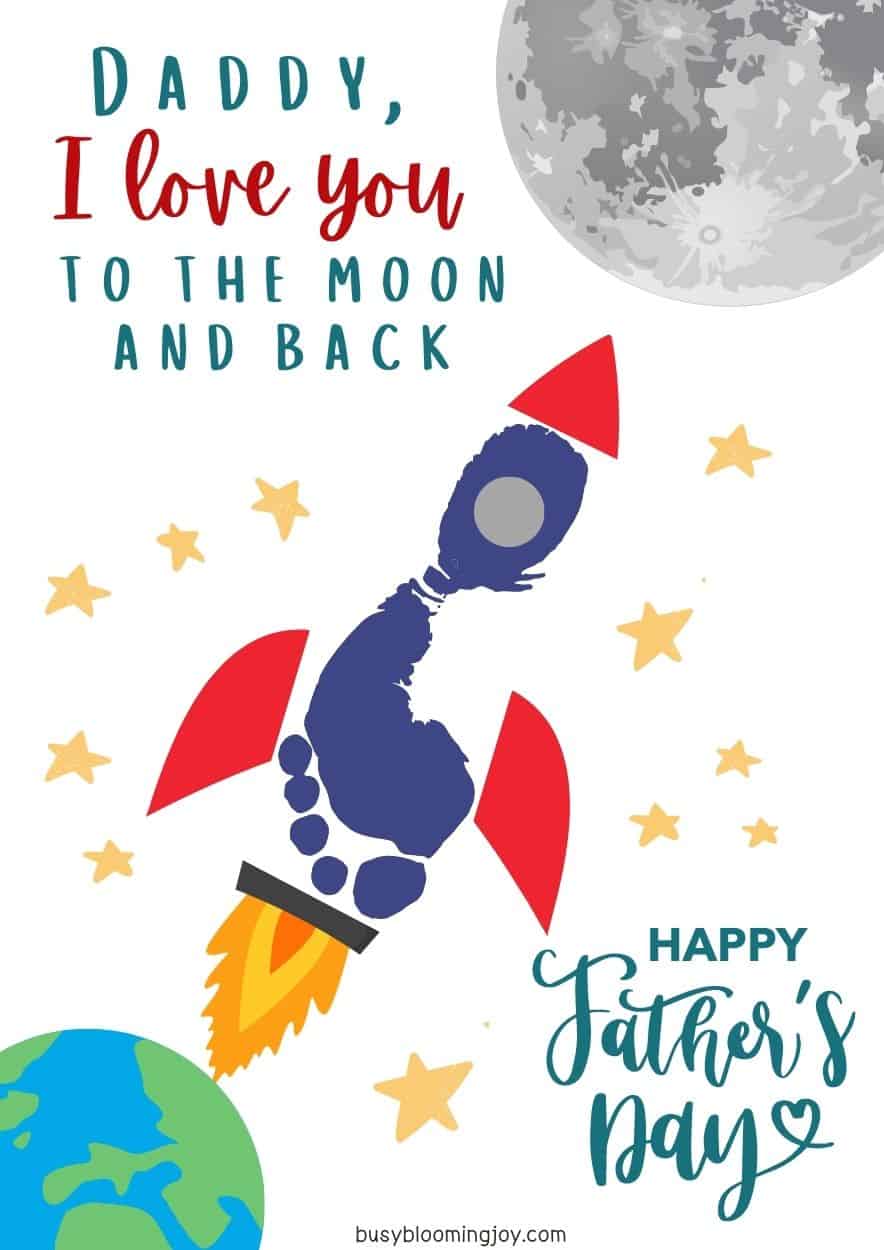 Enjoy!
For more free printables try:
FAQS on the free Father's Day templates
How Do I Print a PDF?
You'll need Adobe Acrobat or another program that supports PDFs.
Open the PDF by clicking the link
Click on the "Print" button (either under the "File" menu or in the toolbar)
Select the correct printer and adjust the page range in the print dialog box
Click "Print"
Can I resell the Father's Day templates?
You cannot sell any of the printables found on Busy Blooming Joy. You may use them for your own personal use, whether that's at home or at school. You can print them off multiple times but you can not sell them.